Day by day life is getting easier and smarter with the touch of technology. We are not behind in this either. To make our service more accessible, we have introduced Self_care Options and SPEEDO Anroid App. Let's see how we can register and use it.
To register your account click on "Selfcare" option from the menu. Please click the link below to browser Web Portal Or download speedo app...
Self_care Web Portal
Download App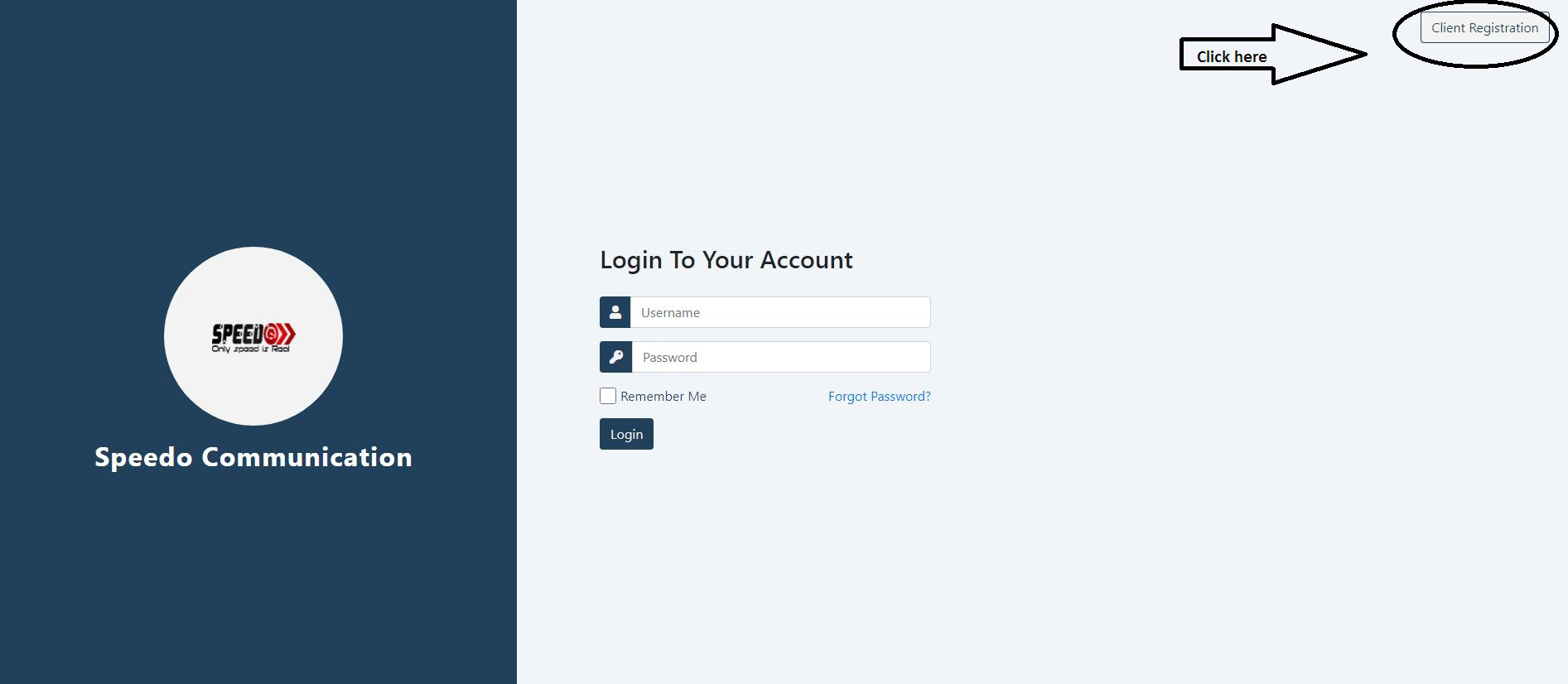 1. Click "Client Registration" located Upper right corner on the page.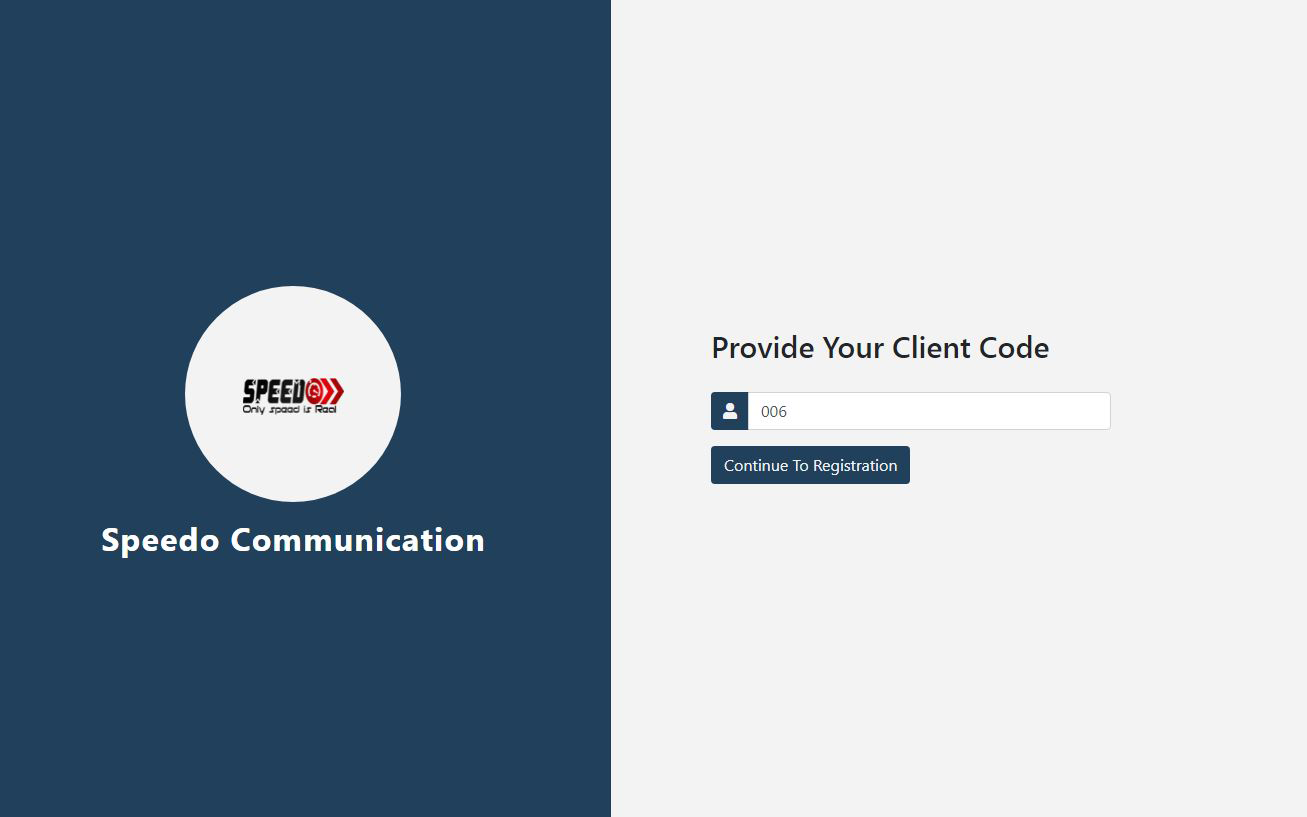 2. Now you have to enter your Client ID then click "Continue Registration". If you forget your client id please contact with us.
3. You received a OTP on your contact number. Enter the OTP, Your Email Id, set password and confirmation your password then click Complete Registration.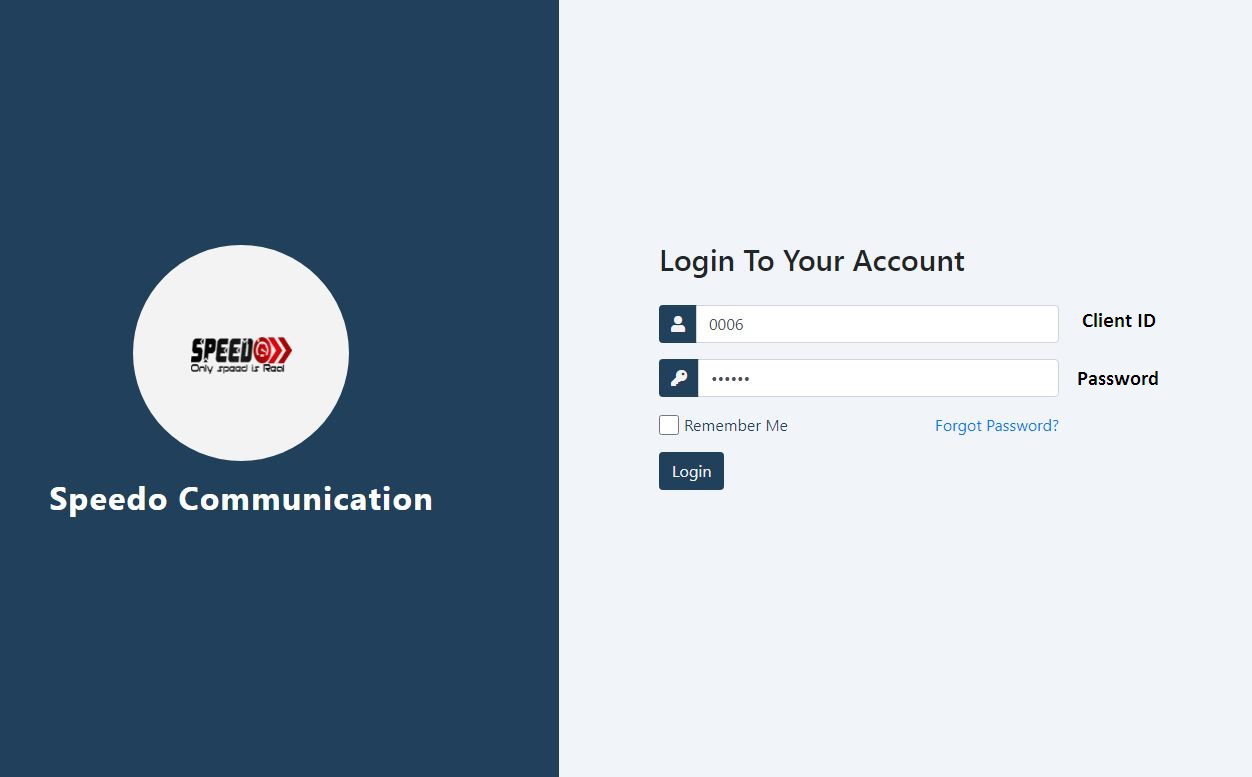 4. Done!! You'll received a successfull message and load login page. Enter your Client ID and Password then click on Login.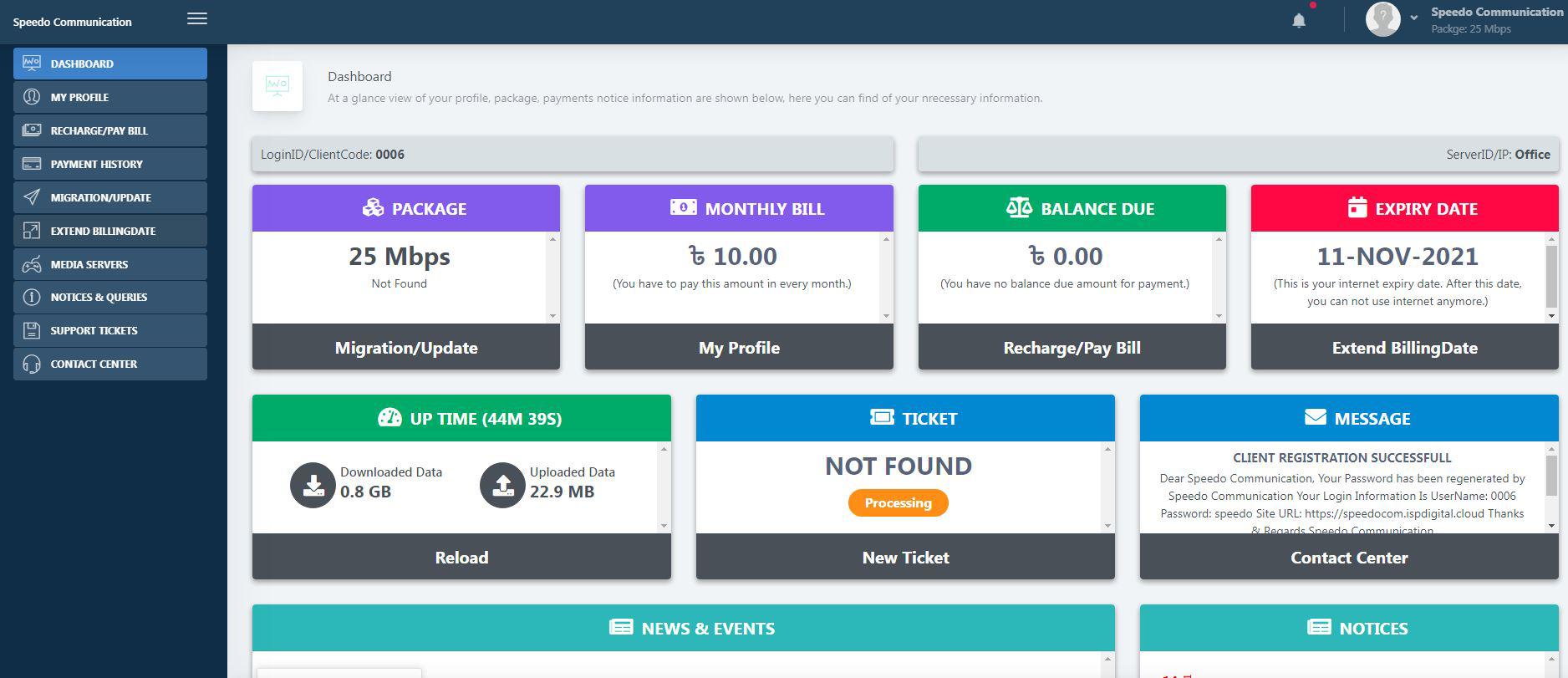 After Login you'll see an user friendly and well designed dashboard. You can easily pay bill from Recharge/Pay Bill Option. When you click on Recharge/Pay Bill option from dashboard, Bkash payment getway screen will be open. You can also get support easily by opening a Support Ticket. You can get Your package details, Our Movie,FTP,TV Server & Package Migration support.
Let's see how we can register Speedo App and use it.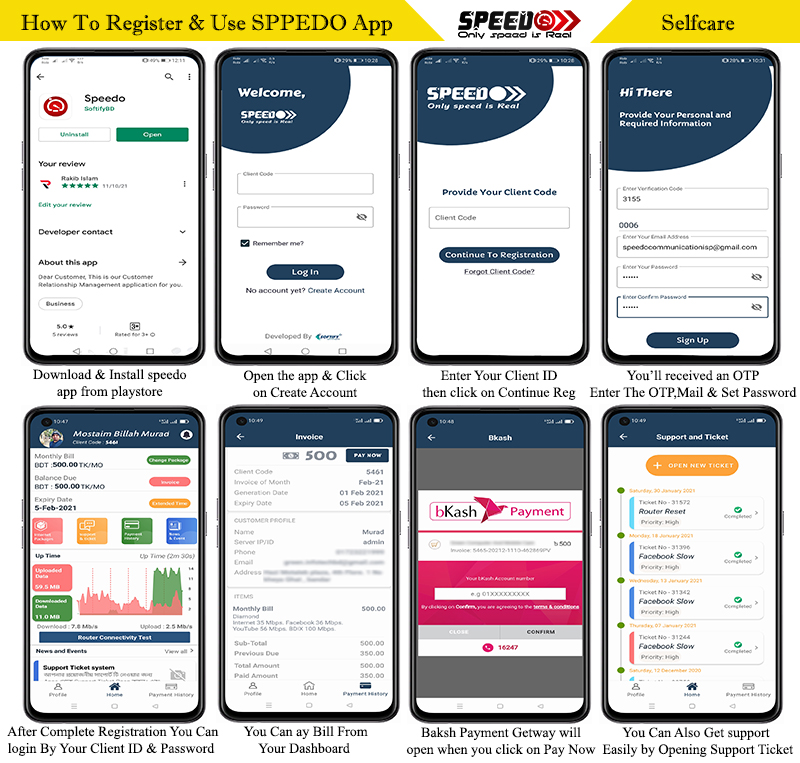 Note: Self_care Web Portal & Speedo App are same platform you can use both by register one. Use Client ID as User Name/User ID.