You can pay your monthly bill from your Nagad Account. To Pay your bill follow the steps below...
01. Go to your Nagad Mobile Menu by dialing *167# or you can use Nagad app.
02. Choose "Send Money".
03. Enter Our Nagad Account Number 01851844700.
04. Enter the amount you want to pay.
05. Enter your "User/Client ID" as reference.
06. Enter "1" as Counter Number.
07. Now enter your Nagad Mobile Menu PIN to confirm.
Done! You will receive a confirmation message from Nagad.
Make Payment Dialing *167#
You can make payments your monthly bill dialing *167#. To Nagad your Payment follow the steps below...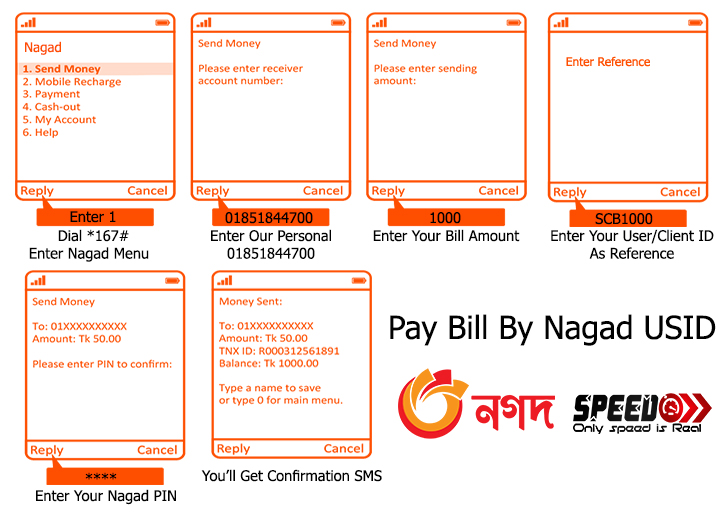 Note: If you forget to mention User/Client ID then you have to call us for confirmation.